Recently I was reviving some of my old projects. And to my surprise, there were some people actually interested in those! That was a good enough reason for me to revise the old pet projects of mine and exercise my skills (mostly in C++ though).
One really interesting project I had back in the day was irrPaint3d. It all started as an idea for my B.Sc. thesis and the ultimate goal was to enable users paint 3D objects and immediately see the results in realtime, in 3D.
This is a no unique feature nowadays, but back in 2013, to my knowledge, the only way to texture 3D models was to either unwrap them to UV maps and then paint the textures in graphics editor (such as Gimp or Paint.NET) or to use a proprietary software, 3D Coat.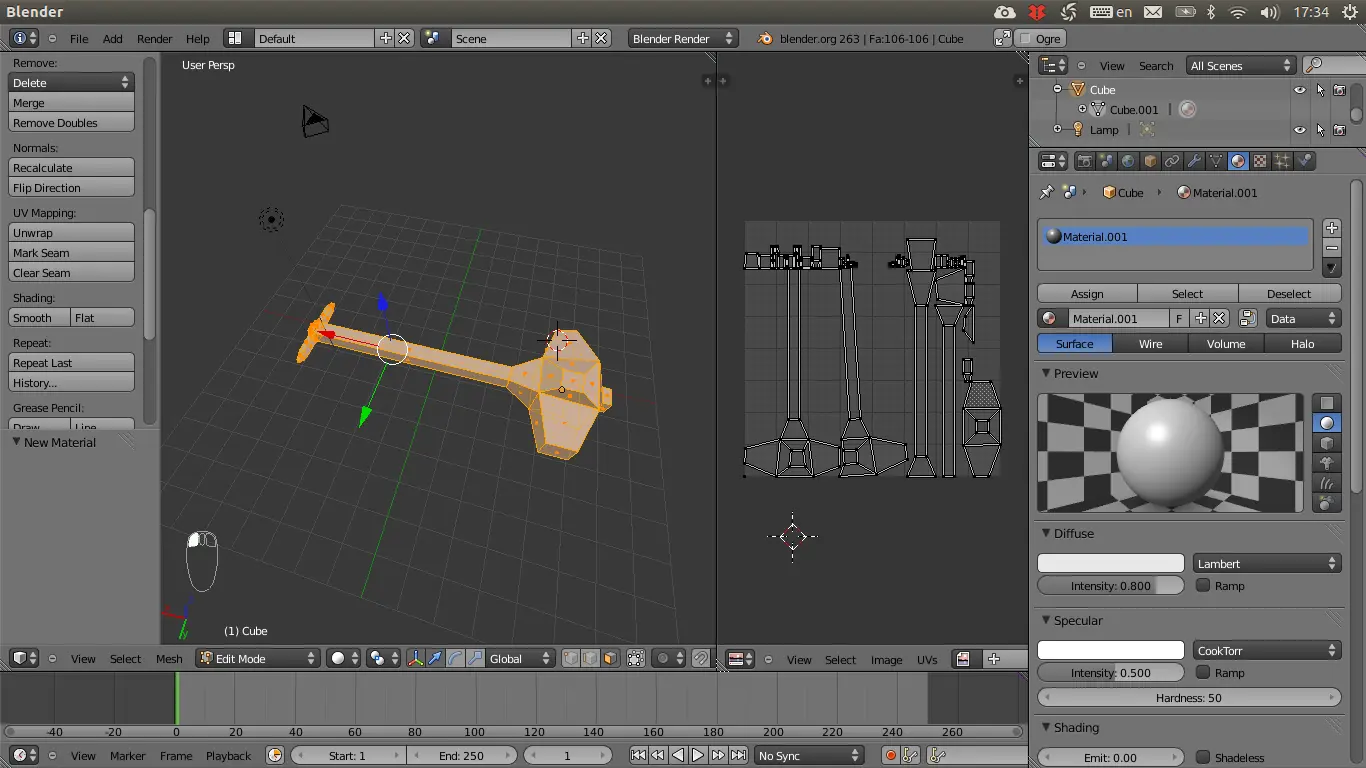 And a mere idea of implementing such tool myself was quite exciting. Darn, if I managed to implement it back in 2013, my thesis would shine among best thesises in my uni!
Long story short, I have failed with that. And now, after spending just few days on this, I am happy to say I have achieved something with yet another glorious pet project revival: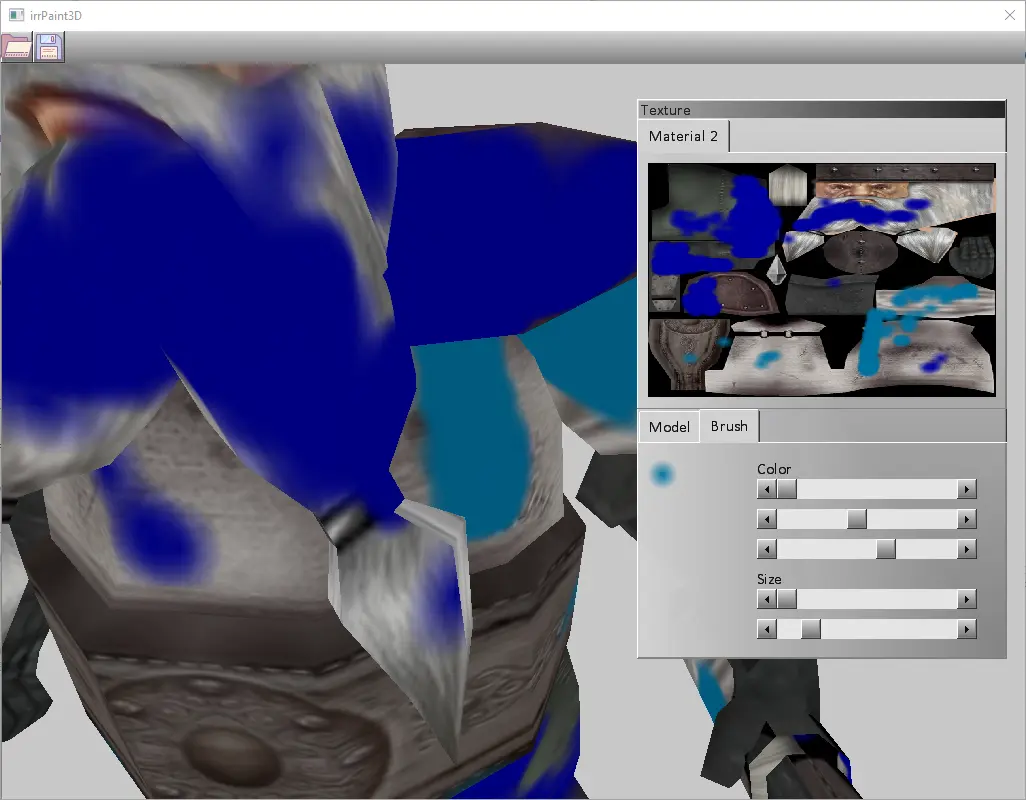 And it actually allows to paint the model in 3D, displaying the results in real-time!
A bit of history on how I got there and maths behind the solution under the cut.