At work, I've had a task to implement a Gantt chart diagram to show dependencies and order of some… let's say, milestones. Given this feature is in a very unstable beta in Google Charts, I thought to myself: "Why don't I implement it on my own?". And tried to recall my D3 knowledge.
I've also found a minimalistic, but helpful example / screenshot of some Gantt chart implementation: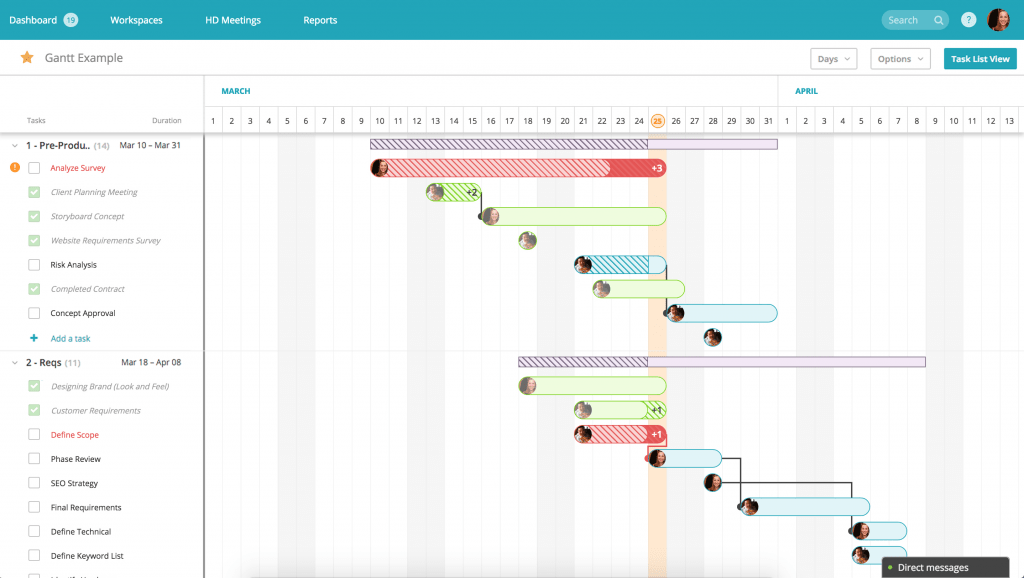 The challenges I've faced were:
order milestones on a timeline
scale milestones to fit in a viewport
create pretty connection lines
center text inside each milestone
And since D3 is a data-driven library, I've used map/reduce where possible.
Here's how the result looked like:

The full implementation code is under the cut.
And here's the usage example: